Autumn on the Bayfield Peninsula - The Wisconsin Lake Superior Scenic Byway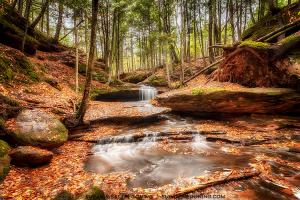 In 2018, Wisconsin designated the road through the Bayfield Peninsula as Wisconsin's fourth scenic byway. Named the Wisconsin Lake Superior Scenic Byway, this 70 mile segment of State Highway 13 winds its way around the South Shore of Lake Superior and provides sweeping scenic views of beautiful forests, pristine beaches and the "big lake" itself. Along the way you will visit quaint harbor towns full of historic architecture, historic fishing villages, small orchards and fruit farms and the home of the Red Cliff Band of Lake Superior Chippewa. Bayfield, at the center of the byway, is the gateway to the Apostle Islands National Lakeshore and the Gaylord Nelson Wilderness Area.

Known as a fantastic summer destination, I decided to visit in autumn to experience the Bayfield Peninsula in a way that so many visitors never get a chance to do. It is a much quieter time with most of the tourist destinations closed but it's a great time to "get back to nature" and the fall colors are off the wall!

Please click the button to continue reading this blog post.