Seven Bridges Road - The Best Short Drive on Minnesota's Lake Superior North Shore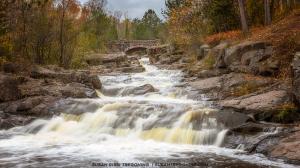 Seven Bridges Road located in Duluth, Minnesota is one of the more beautiful drives within the city. This 4 mile stretch of road intertwines with Amity Creek, the western branch of the Lester River, as it winds its way through a pine, poplar and birch forest on its way out to Lake Superior. A beautiful stone arch bridge has been constructed at each location were the road intersects the creek. All matching, there are seven bridges to cross along the way.

Please Click the Button to continue reading this post...