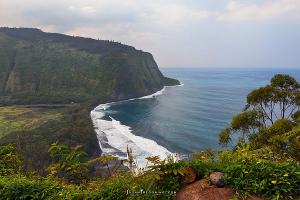 Visiting Waipi'o Valley on the Big Island of Hawaii had been on my bucket list since 2006. At that time, we were on a seven month assignment on Maui and had hopped over to Hilo for a weekend visit. We planned to hike the volcano, see waterfalls and drive down into Waipi'o Valley. I had done all the research, rented the jeep, was raring to go, and then we simply ran out of time. Not realizing how much larger the Big Island was to the other islands, I failed to plan for the driving time. Plan accordingly, from Hilo, it is an hour and fifteen minute drive and from Kailua-Kona, you are an hour and a half away. That's no stopping to take pictures or sightseeing but straight drive time.

Fast forward 11 years to 2017, when I received the news of the Big Island assignment my first thought was, "I finally get to see Waipi'o Valley!"

Please click the button to continue reading this blog post.