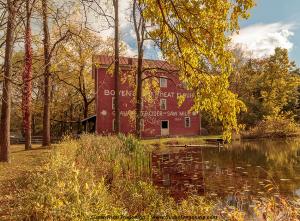 Step back over 160 years in time at the beautiful Historic Bowens Mills. Once a thriving community, farmers brought their grain here to the 1854 grist mill to be milled into flour and meal. Visit the antique apple cider press that sits ready for another fall apple season.

​Located in the western portion of Michigan, almost exactly halfway between Kalamazoo and Grand Rapids, Historic Bowens Mills is in the Yankee Springs area of Gun Lake. Today, it is a second generation family-owned and operated Michigan state historic site whose mission is to preserve this 19 acre historical park and the history of Yankee Springs Township and Barry County for future generations to learn from and enjoy.

Please click the button to continue reading this blog post.