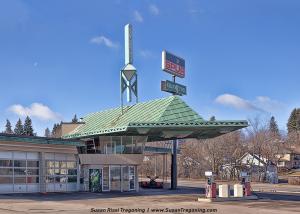 Only a 30 minute drive west of Duluth, Minnesota on the edge of the St. Louis River is a little logging town in the North Woods called Cloquet. This town began as a group of small settlements around three sawmills: Shaw Town, Nelson Town and Johnson Town and today it has a population of a little over 12,000 people.

Many people would be very surprised to learn that this quiet little town has a unique tie to America's greatest architect, Frank Lloyd Wright. This is the location of the only functioning gas station ever designed and built by Mr. Wright. It is also the only piece of Wright's Broadacre city project ever to be constructed.

Please click the button to continue reading this blog post.